EXIF Purge is a small portable application to remove EXIF meta data from multiple images at once.
With the click of a button you can remove the camera, location and other technical information from a batch of photos which is embedded by the camera or the photo editing software.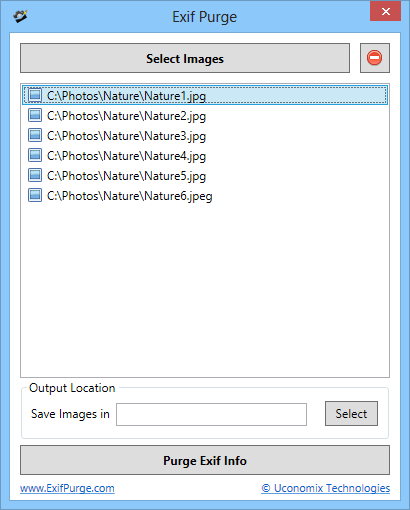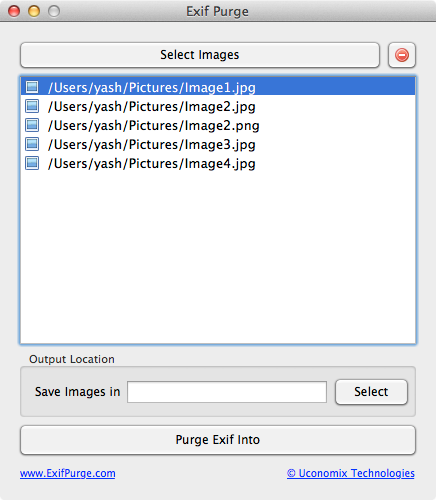 Download for Windows
Download the zip file, extract the application and run it
Download for Mac
From Mac App Store
EXIF Purge is a product from Uconomix Technologies, creators of
uMark
- a photo watermark software.